It's true that I am generally happy with the greater use of stats in football and access to them by fans. It's something that has been so important in American sports. When I used to watch Channel 4's coverage of NBA in the 1990s and 2000s, I found it strange when the commentators kept on putting stats on players as well as teams during play but I liked it! I can't remember the name of the programme though but I followed it as much as I did Football Italia and the excellent delivery of the legend that is James Richardson. I thank the powers that be on the Guardian's football section who continued James' review of the football papers across Europe. Good times continue to roll on.
Jose Mourinho might be wary of voyeurs in the English game but I have been a football article voyeur in a sea of many kindred souls. Over the years, I've rarely posted replies or thought in reaction to articles and comments but 2011 has changed all that. Reasoning and statistics.
Zonal marking
is one of the best sites available to see how reasoning, stats and diagrams can be combined to great effect. The man in the "one man website" is Michael Cox if you didn't know and it helps that he has an excellent grasp of tactics. Whilst I love stats, the stories in football compel me to write and although I will increasingly write on tactics in the future, stories will always be my darling Clementine. Ahem.
JK Saturnine's article last month
also showed what excellent value can be provided if someone with tactical awareness and understanding can do with greater tools to illustrate understanding. But sometimes stats can be used in isolation without consideration of other important factors which may lead to dubious claims and judgements.
"Well just because. Don't argue with me, the stats said so too."
Last week, I had an illuminating conversation with a work colleague who informed me that Lucas was a player but not an essential loss to Liverpool. He told me to "look at that stats" which showed just one assist and one goal in 34 domestic games. Then again he doesn't think Alex Song has composure and/or vision and Yaya Toure is a defensive midfielder. What could I say? Regarding Song and Yaya, I will write about the conceptions and realities surrounding African players on another day. On Lucas, I think it is clear that he operates deeper in midfield and my colleague conveniently ignored his excellent tackling as well as positional sense, energy and intelligence. His position is interesting and I would recommend
this as essential analysis of Lucas' game
. I've seen Lucas play a few through balls mind you, but his passing game is often simple and short in order to recycle possession.
One of the players who operates in a central midfield role for Liverpool is Charlie Adam. Last season, the playmaker was tasked to play many longer passes and through balls to constantly create opportunities for Blackpool's mobile forward three on the counter. It's a riskier game plan but it can create a lot of goalscoring opportunities or lose possession. This season, Adam's performances have not been as impressive nor has he shown that he is a good midfield partner in a central pairing. He hasn't shown enough tactical discipline, fitness, tackling (horrendous by the way) and his decision making has often been quite poor but apart from ability and time needed for adaptation, there may be a few other reasons behind Adam's average performances. Liverpool do not play with as much width as Blackpool did and our forward players generally don't possess the mobility of DJ Campbell and Matt Phillips. Gary Taylor-Fletcher also thrived in that set up as a right sided forward. Different players, different styles, different roles and different positions.
"We should sign this player because he's created more Premier League goals than Gareth Bale!"
I wonder if there should be an idea of being creative but not directly creating a goal?
I know that Paul Tomkins has discussed goal involvement in 2009
and has continued to build on the theory of goal involvement. It's welcome that Paul Tomkins is bringing this type of analysis. I am wondering about the players who assist the assists, set the tempo, continually find players in space, make decoy runs, produce effective defensive work, have good touch, possess vision, ensure the team holds possession in order to maintain the grip of a game and generally show tactical intelligence in different tactical frameworks. That is something I will be promoting and investigating more in the future. I read a
brilliant article by Michael Cox on Ozil's importance to Real
and there's so much that players do that isn't quantified in goals and assists. The new king of specific stats seems to be chance creation but that doesn't tell the complete story either. Just ask Stewart Downing.
Looking at a
my post on Leighton Baines last year
I could see that whilst it was well researched there were certain factors that I overlooked. I didn't consider why Leighton Baines' assist and goal statistics were so high. JK Saturnine asked me some important questions about the article last year and it made me think. Owing to Everton's lack of creativity, David Moyes' side is often set up to take advantage of Baines' accurate crosses with midfielders often drifting towards the right to occupy other midfielders and drag the shape of the opposition side to the right in order to create space for Baines on the left. What this means is that there's a very high proportion of goals scored and conceded on Everton's left hand side which is where Baines operates. A better side with more creative options perhaps would not need to set up their side in such a manner, especially prospective suitors in the Premier League.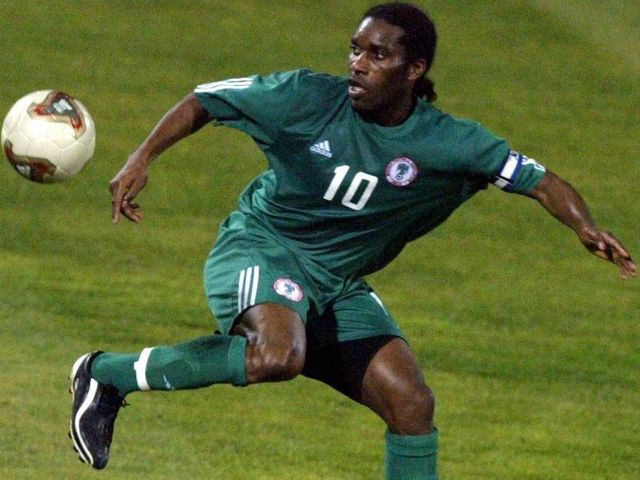 "Jay Jay Okocha had so much flair and skill. He has what some Italian art theorists called FANTASIA."
Stats can tell us a lot but need to be viewed in the right context. Last summer I was obsessed with statistics and forgot about my love for performances. Stewart Downing can create all the chances in the world and score goals but his style of play is not one which puts me on the edge of my seat or make me close my eyes and dream of being able to do the things he can do. That doesn't mean that Stewart Downing isn't a decent player but he does not carry menace of Batistuta, the inspiration of Gerrard did or the majesty of Totti. When you think of what inspired some young players it could have been all action players such as Edgar Davids, Roy Keane and Patrick Vieira who allied a tough approach with tactical discipline and composure. Others may have been drawn to players with exceptional technique such as Jay Jay Okocha, Ronaldinho, Real Ronaldo, Baggio, and Zidane whose performances, flair, passing and footballing ability burned flashes in my mind which remain undimmed. These names provoke an instant reaction and I know that footballing memories and footballing moments are based on more than just statistics.